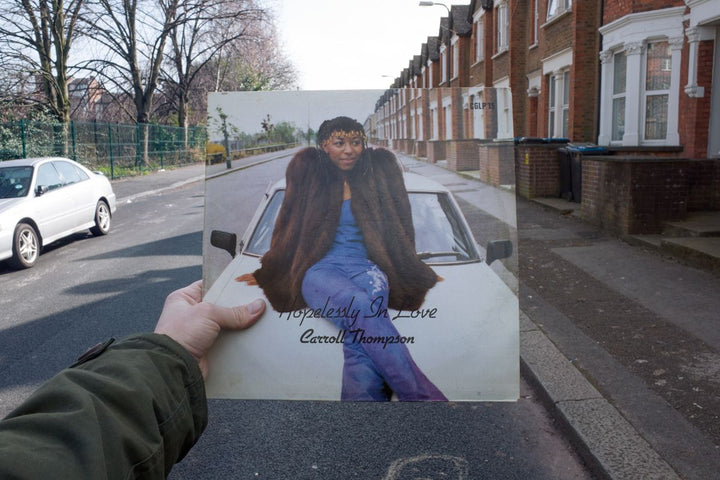 Alex Bartsch "Carol Thompson Hopelessly in Love"
Regular price $542.00 Sale
Carroll Thompson, Hopelessly in Love (Carib Gems, 1981), rephotographed on Milton Avenue, London NW10, 34 years later.
, 2005
Giclée on Somerset Art Paper (300 gsm)
14.53 x 21.85 inches / 36.9 x 55.5 cm
Edition of 50
AB001
All orders are shipped USPS First Class (Domestic & International). Orders shipped outside of the U.S. are subject to regular customs duties and fees levied by the destination country.